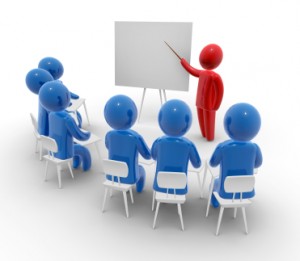 There are several benefits to conducting a Training Needs Assessment in advance of embarking on a training program.
A customized Training Needs Assessment helps to identify, assess and compare what your organization is doing with the knowledge, skills and behaviors needed to enhance its performance.
Some of the remarkable benefits include:
• Development of High Performance workplaces through engagement & participation
• Part of succession plan to identify competence, capability and potential
• Determines key performance and business needs to be addressed that will achieve results
• The development of training strategies appropriate to the organizational structure, culture and geography of the enterprise in conjunction with effective change management activity to ensure the goals of the training are delivered and achieved
• Build credibility for the development process with all stakeholders
• Demonstrate the proof of alignment between the development and HR programs, strategic objectives and operational goal
• Expert assistance with a fresh approach for innovation
• During organizational or role change, training needs analysis plays a major role in identifying competency and behavioral requirements
• In evaluation of your own recent training projects there may be a requirement for a change in initiatives which requires a fresh analysis to measure the extent to which employees have enhanced and the organization has benefited
• Earn respect of senior management for implementing solutions that make a difference
• Identification of gaps and/or existing solutions not immediately evident.
• Identification and evaluation of current performance gaps between people, strategy, behavioral and processes
Track your career path and training needs with www.sains2u.com