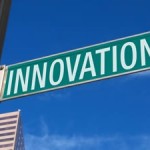 Employee innovation takes effort, as the concept of innovation can be intimidating to many employees. It's important to recognize that innovation includes not just the breakthrough blue ocean opportunities, but that process improvements, new procedures or even a modest change to an existing form can help create better customer experiences or result in new value. Every employee within an organization is capable of innovation, and it's the responsibility of business leaders to tap into the collective talents, ideas and experiences of their teams. In order to find new ways to engage employees in innovation, you need to understand the five characteristics of effective employee innovation:
1. Cultivate Conversation & Collaboration
To be successful, organizations need to foster dialogues.  For a true two-way dialogue to take hold, management must also engage in the conversation to provide feedback, offer encouragement and help shape idea fragments into actionable opportunities.
2. Tackle Today's Business Challenges
To generate quick, visible results one should focus people's attention on current business problems, unit objectives and market opportunities. Challenge employees to tackle specific questions. Problem solving allows employees to start from a common framework and build outward. Ideas and solutions generated from such an approach are more likely to be implemented because they deal with an organization's most pressing business needs. When employees see that business units value their ideas on real problems, they will be more willing to engage in innovation going forward. Shared problem solving helps build a sense of community and collaboration. When employee-driven ideas match up well with established business priorities, existing business units may already have the staff and infrastructure in place to evaluate, build upon and execute these ideas.
3. Own the Problem — and the Process
Employee innovation cannot happen on its own. To foster a culture of innovation, companies must develop and manage a process to take ideas to action, with success contingent on the involvement of four constituents:
Executive Sponsors: Executive involvement sends a clear message that innovation is a priority for the organization. Those who sponsor idea challenges should be recognized as individuals who have a vested interest in the problem and the wherewithal to act on new ideas.
Management Enablers: A designated team of business leaders should be assigned to each challenge to manage and champion ideas. This group will engage in dialogue with the employee community and take responsibility for identifying which innovations to pursue. They may pose follow-up questions and help build out promising ideas.
Administrators: An employee innovation program will require metrics, reports, communications and support. Program administrators may oversee the process, maintain any necessary technologies or web sites and facilitate end-to-end management. Administrators often have job responsibilities outside of employee engagement or innovation, but some companies may dedicate resources to this particular function.
Employees: Ultimately, the success of any effort depends on the ability to engage employees. Companies can make it easier for everyone to participate by providing multiple ways to get involved. Some employees, for example, will want to create ideas. Others may choose to comment on ideas, add to ideas, or simply vote on which ideas offer the greatest potential. In addition to people, a well-defined process can help replicate and improve results over time. As a creative venture, however, administrators should allow different sponsors and enabling teams some degree of flexibility.
Track your career path and training needs with www.sains2u.com